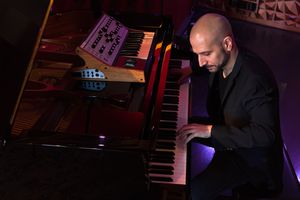 Dario Boente
Pianist, Keyboardist, Composer, Music Producer.
Dario Boente has more that 25 years of professional experience in the music business. 
As a pianist, Dario has toured worldwide in more that 28 countries, has achieved 2 Grammy wins with 21 times Grammy winner singer Ruben Blades & Roberto Delgado Orchestra and a Latin Grammy Nomination as a pianist and recording engineer with Folk band Tierra Adentro. 
His recording credits are included in over 30 albums, his compositions has been released in over 20 albums and compilations, as well as films and commercials.
Dario has an extensive Jazz background and specializes in several music genres, including Electronica, Dance, R&B, Soul, Latin, Amapiano and Afrobeat.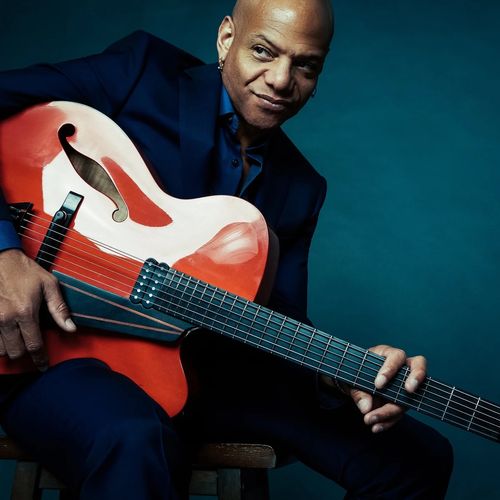 Mark Whitfield
Guitarist
2022 Grammy Winner  Mark Whitfield is one of the most sought Jazz and R&B guitarist today. His recording career  has produced a total of 16 solo recordings and a myriad of collaborative efforts with some of the most important artists in recent years; Sting, Steven Tyler, D'Angelo, Mary J. Blige, John Mayer, Chaka Khan, Jill Scott, Diana Krall, Chris Botti, Roy Hargrove, Nicholas Payton, Robert Glasper and Christian Mcbride. Mark Whitfield remains extremely active as a performer, recording artist and sideman and as a highly sought after instructor and master clinician.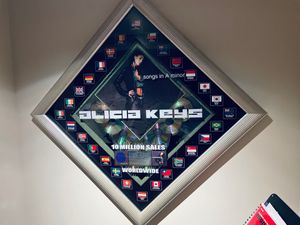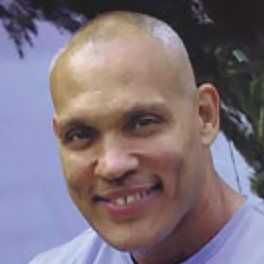 Joshua P. Thompson
Producer, Songwriter, Guitarist
Joshua Paul Thompson is one of the world's top songwriters and music producers. To date Joshua has over 33 million recordings sold, 79 albums, and over 100 songs released.  
Joshua is best known for his songwriting  and production credits on Alicia Keys' album "Song in A minor".
Joshua has worked with a true "Who's Who" of the music industry including:  Aretha Franklin, The Temptations, Joe, Luther Vandross, Babyface, George Benson, Eddie Murphy, and many more. He has multiple Awards for Platinum and Gold albums, Gold singles, as well as contributed his work to numerous Grammy awards-winning recording projects. Joshua is also the recipient of ASCAP's coveted "Top 10" Award, multiple Grammy participation awards and has been honored by ASCAP as one of New York's 50 Best Writers.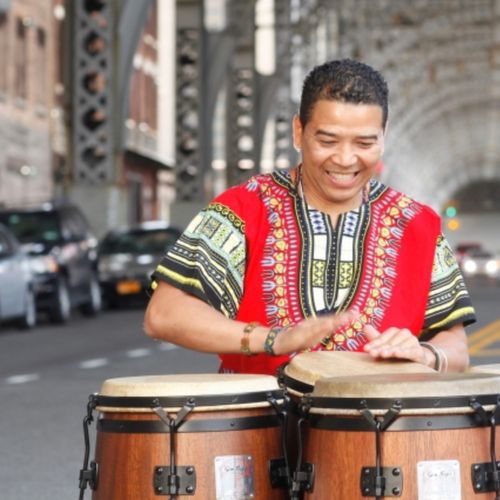 Luisito Quintero
Percussionist
Master percussionist Luisito Quintero has participated in over 700 musical productions spanning a variety of music genres and between Grammys and Latin Grammys, Quintero has over 60 Grammy Awards to his credit. His most recent Grammys were in 2019 with Chick Corea & The Spanish Heart Band for the Best Latin Jazz Album and in 2018 with Spanish Harlem Orchestra for the Best Tropical Latin Album.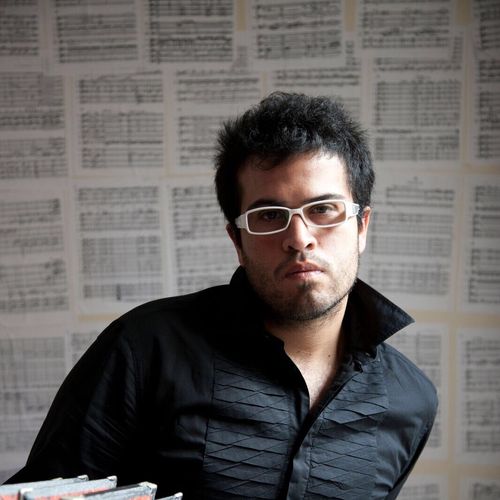 JP Jofre
Orchestra Arranger, bandoneonist
Native from San Juan, Argentina, Juan Pablo Jofre Romarion aka JP Jofre, is a GRAMMY® Award-nominated composer and bandoneon player. Mr. Jofre has been repeatedly highlighted by the New York Times and praised as one of today's leading artists in the world Classical and Tango music.
His music has been recorded by the London Symphony Orchestra, 16 Grammy winner Paquito D' Rivera, Orpheus Chamber Orchestra and choreographed/performed by ballet-star Herman Cornejo (Principal Dancer of the American Ballet Theatre) among others. He has performed and given lectures at Google Talks, TEDtalks, The Juilliard School, among others.