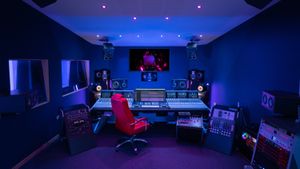 Composing:
the Creating process
The composition stage is the process of generating musical ideas. It involves creating melodies, harmonies, and rhythmic patterns. Choices made in this stage will have strong a influence (but not always) in defining the genre, mood and style of a song.
With these ideas in mind, we can assist you in turning your musical ideas into finished compositions.
Whether it's hands on in the recording studio or writing it down on paper, here are some important factors to take into account when writing a song or other musical composition in order to achieve the intended outcomes:
Choosing the right key, tempo, and basic genre of the musical piece.
Deciding on the form of the song (intro, verses, Chorus, instumental sections, etc)

Making a beat and bass line that supports your harmony will help you develop your melodic ideas.

Deciding what  instrumentation is needed for the particular song or musical piece.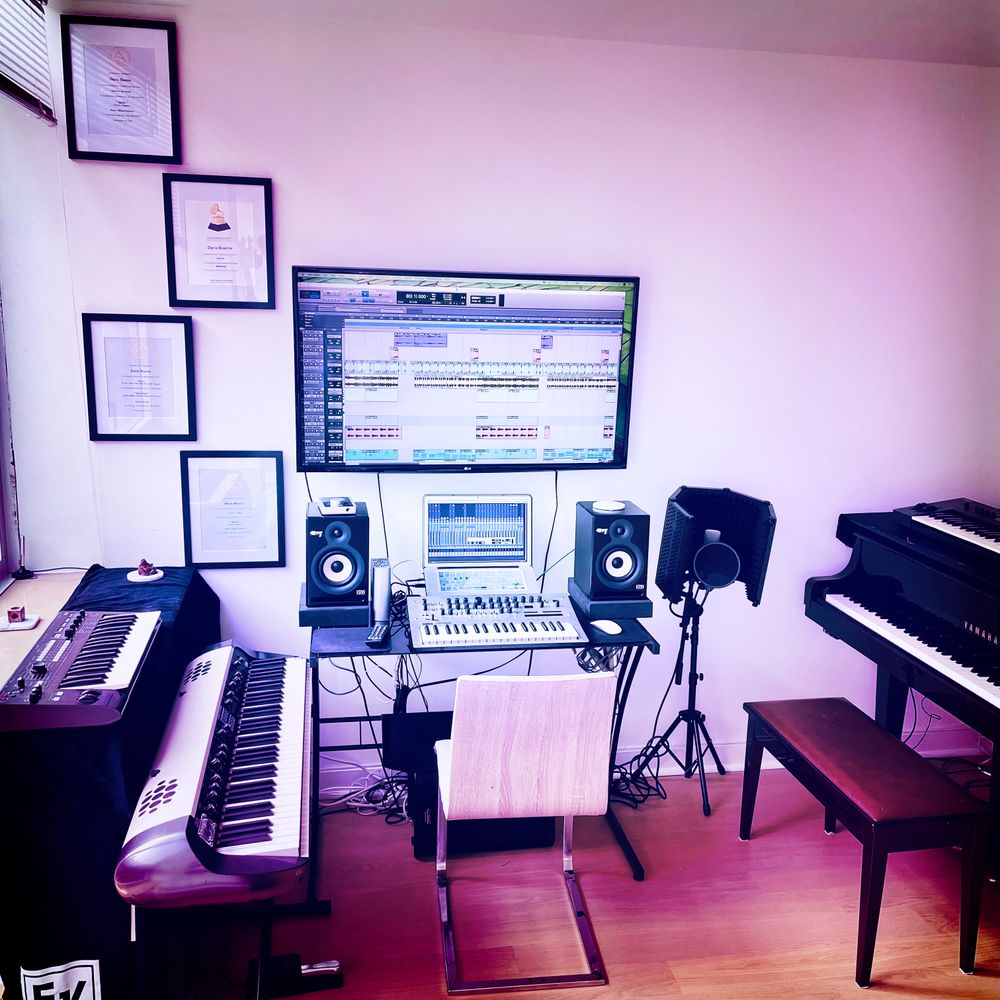 The Creative Room
Where the magic happens.
Our most cost-effective choice gives you a simple yet powerful setup for writing, arrangingrecording and producing music.  All of this in our accessible West Chelsea neighborhood of Manhattan. We can also work remotely.